You might be aware that user engagement is not just another marketing gimmick. It is a survival approach in the wild digital marketing world, as well as a way for your company to stay afloat.
Almost every day, a new app is launched. With some, we see the hype, but after some time, they vanish. This pop and fizzle are because most game developers forget the importance of user engagement during the game development process.
With billions of desktop and mobile apps as well as a higher expectation for a user-friendly interface, user retention and app engagement are vital in converting a first-time, curious user into a long-term active user.
Speaking of retention and engagement, there is no clear distinction between the two in marketing apps. They instead complement and also sometimes interchange with each other. You might have your vision, but retention is often all about working with a current user base, which in turn involves a particular strategy and techniques to get them back.
To some extent, user retention is difficult to achieve. The mobile gaming app market is brimming with applications, and with each day, they are skyrocketing. Like it or not, but for your own good, you must fight for your user retention.
Before we dive deeper into the strategies to boost user engagement and the tools used in user journey mapping, it is vital to understand what it is and why it is important for any web or mobile apps.
You may also read about: Fundamentals of game design & development
What is user engagement?
A user engagement simply means the number of users who are consistently engaged with your product over a given period. It measures whether the users find your product valuable or not. It is a significant factor of business success or failure.
What is user retention?
User retention is a bit of a subjective term. It is one of the essential metrics to track the success of gaming apps. It means how many users are still playing the game after a certain time from their first session date. It determines the size of the game's audience, the average time spent, and the potential for growth
Why is user engagement important?
If users don't engage with your game, they won't remain for long. It is vital to invest in user interaction not just to retain new users but also to hold them. Below are some of the reasons why user engagement is important in the game development process.
1. Increases satisfaction:
User engagement increases customer satisfaction by showing them you care about their experience post-sale. As per a recent onboarding survey, 63% of users say that the quality of post-sale service is a key factor in deciding whether they will purchase anything in the first place. When you focus on user engagement, your customers are more likely to use your app for longer, which increases the lifetime value of your users.
2. Reduces user churn rate
We've all had to download a game and delete it seconds later because we don't understand how that works. In fact, 8 in 10 users delete them as they have no idea how to use them. To these customers, it does not matter whether or not the app meets their needs, as they are not going to spend time trying to find out how it works. So, an increase in user engagement means the users are enjoying the game, and its features are actually adding value to their lives. When they are engrossed in the games regularly, they are more satisfied, which in turn reduces the user churn rate.
3. Convinces 'maybe' users
Although user engagement is mainly used to support current customers and make sure that they have the best experience, it can also persuade customers who are unsure about the game to leap from considering to converting. When the potential users see how easy it is for others as well to run the game without any hassle, either through referrals or reviews, they are willing to give it a try.
4. Results in positive feedback and referrals
It may be self-evident, but the increase in user satisfaction also increases the chances of getting favorable referrals and feedback. Positive referrals and feedback are highly beneficial for increasing brand awareness, creating social proof, and attracting new customers.
5 Best user retention strategies to increase mobile app engagement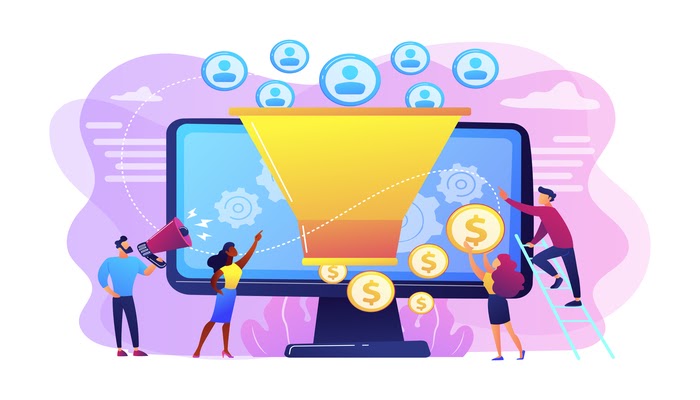 Though the success of the gaming app depends on the user acquisition, and if your game is famous, it will attract a large number of customers. But maintaining user acquisition does not imply that the app should have more users. In fact, it is more about user engagement and retention. Of course, user acquisition is the most critical phase in any marketing strategy. But, the work does not end once you get more users. You should also implement successful techniques in order to retain them.
The true success of the game depends upon how often users use it and come back to play on a regular basis. User retention and user engagement metrics offer an authentic insight into an application's performance. Let's take a look at the top 4 user retention strategies that will increase app engagement.
1. Simplify the onboarding process
The first and the most crucial step towards successful app retention and user engagement is making the onboarding process simple and intuitive. This is where the users get the first impression of your app. The more complex your game app is, to begin with, the more likely the users will abandon it. Here are few tips to provide a seamless onboarding process:
Allow the sign-up/registration process in fewer steps. Different multiple login options like Google, Facebook, and more will help to achieve this.
Use demos to help new users in order to get a better understanding of the app's features and functions.
Teach through action to expose actions/gestures that are required in the app experience.
2. Push notifications
Push notifications are essential in every mobile app. The mobile apps use them to provide timely updates to the app users, thus increasing the retention rate. A user does not receive them daily; it is likely that the app will be easily forgotten and will eventually be uninstalled from the device. Push notifications are a fantastic tactic for leading users to come back to your app to take the action you have suggested.
When push notifications are combined with rich media such as GIFs, images, and videos become more effective. These elements help users become even more engaged. It is vital to ensure that the notifications are sent timely and customized based on the user's behavioral activity on the app. But remember, don't bombard them with tons of notifications. This might be a turn-off for them which will only lead to the opposite i.e. uninstallation of the app. So, be careful not to annoy them.
3. Two-way communication
Engaging and interacting with your users is important for user retention. Users want to form bonds with brands. Specifically, they want to feel appreciated and valued. This is why it is essential to establish two-way communication. How do you know what they want if you don't get any feedback from them? So, such messages help apps in gathering feedback, resolving customer issues, and gradually improve product functionality.
4. Offer rewards and incentives
Offering rewards and incentives are the best way to keep your users hooked. It is the most efficient way to generate more impressions and increase engagement. This works best if you offer incentives to users for daily visits. This benefits not only in the long run but also help attract new users. For instance, offering a reward whenever a user returns to the app during the first seven days of use.
Applications that use in-app purchasing as a monetization model can benefit from time-sensitive discounts, and freemium apps can use bonuses as incentives. In this competitive market of mobile apps, users always search for an application that offers more incentives.
5. Regular updates
If your game is doing well, you should try to offer something new regularly. By default, players will be unaware of new content when it is released. As a result, you can send in-game notifications within the game regarding the new game content. This will excite the user's interest in the new content, pushing them to play your game for a longer duration. Updating your game frequently is beneficial in long-term user retention.
You have implemented the strategies to boost user engagement; now what?
Well, now comes the point that how are you sure that your app or brand is meeting its expectations and ensuring a smooth customer experience? Various tools can be used to understand as well as optimize the customer experience. This process is known as a customer journey map.
What is a customer journey map?
It is a visual representation of the user/customer journey from start to finish. It helps in telling the story of your customer experience with your app across all your touchpoints. Whether they are communicating with you through social media, live chat, email, or other channels. Mapping the user journey visually ensures that no customer gets unnoticed. Here are the following tools that can be used to map the journey of the user.
1. UXPressia
UXPressia is a map for the design-conscious. It is a perfect tool that helps in building actionable and engaging journey maps. They provide features such as integrations with a variety of data sources, collaboration for multiple users, and a modernized interface with an intuitive drag and drop environment.
2. OmniGraffle
This user journey mapping tool can be used for anything from wireframe design to interior design. This tool allows users to create precise and neat user journey maps, which can be shared with colleagues. Omnigraffle can be used by anyone from expert artists and designers to casual data mappers as well as beginning diagrammers. What makes this tool special is how simple it is to get started. You can even try the free version of it.
3. Gliffy
Gliffy is a visualization tool and a web-based editor that allows you to make and edit diagrams. This tool is quite lightweight for the task of creating highly technical diagrams, particularly those that involve teamwork. It offers a number of basic features like organizational charts and Venn diagrams.
4. LucidChart
With customizable templates and advanced formatting choices, LucidChart user journey map tool makes it simple to visualize and share your findings, allowing you to target specific personas, boost customer engagement and eventually increase your organization's sales.
5. Visual Paradigm
This tool helps you simplify UX initiatives and automate the entire data acquisition process. A single customer journey in a particular channel can also be zoomed-in in the visual paradigm tool. Analyzing and understanding the customer journey can help you in improving customer retention and increase conversion rates. Visual paradigm also includes many agile project tools like Agile Process Tool, Online PM Process Tool, and many more.
It goes without saying that user engagement is one of the most critical factors to consider. More active users form a personal connection with your brand and, as a result, end up becoming long-term users. With well-designed user retention strategies, you can better understand the needs of the customer and improve customer loyalty. Even if you have already spent a considerable amount of money to create an app that too with excellent user experience, user engagement and retention are something you should constantly focus on.
Have a game application idea? Want to make an app that is engaging for users and staying in touch with them throughout the journey? Then it's time to contact mobile game app developers and bring your idea to life. Logic Simplified is a game development company in India which houses a dedicated game development team of app developers to create a feature-rich app while keeping in mind the latest design trends. To know more, you can contact us or email us at engquiry@logicsimplified.com.