Complete Project Details
App Platform

iOS and Android

Time Duration of Project

7 Months
Our Team on Project
Project Manager - 1
Quality Analyst - 1
3D Artist - 2
UI Artist - 1
Front-end Developer - 3
Back-end Developer - 2
Animator - 1
Built With



Unity/C#




Laravel/PHP




MySQL




Json




Balsamic
Overview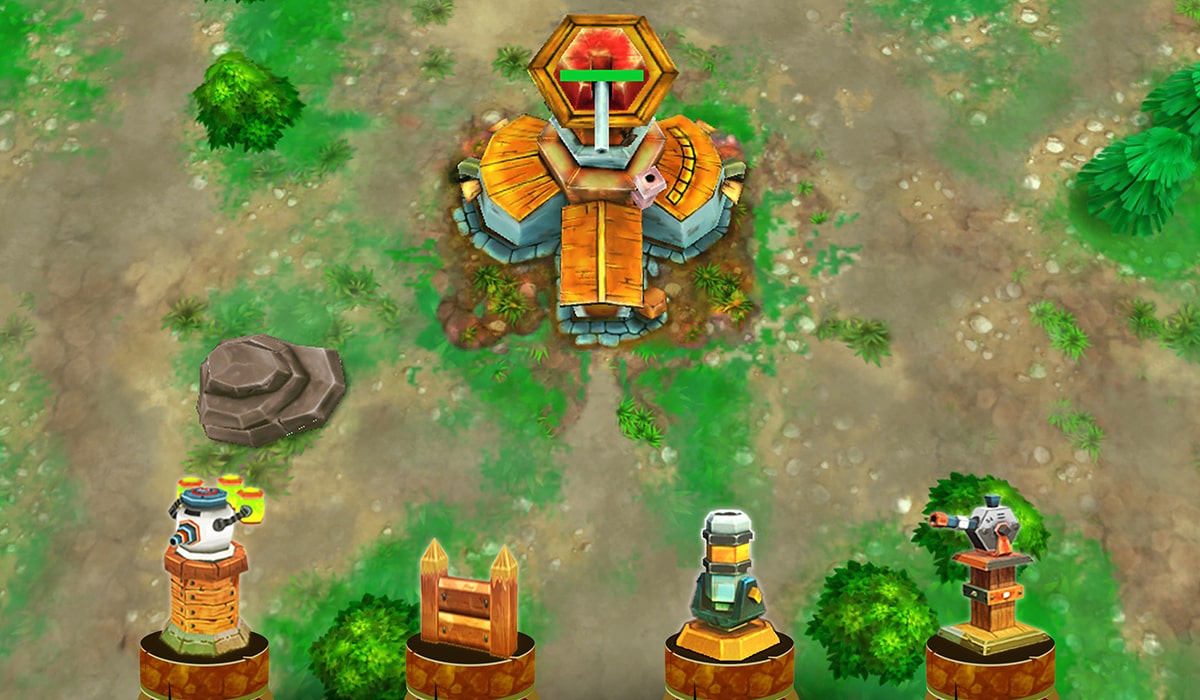 This battle sets the player to blast off into the ultimate Alien Invasion defence attack strategy game. In this action-packed 3D tower defence game, a player faces off against waves of invading aliens as they defend the Earth. With multiple levels across three different maps, this game is perfect for single players looking for a challenge. The mission is to protect the Research Facility Centre from the approaching alien horde, and the player needs to strategize and place defensive towers along their path to defeat the aliens. But beware - these aliens won't go down easily, so they'll need to constantly rethink their tactics and mix up the tower arsenal to emerge victorious. It's a super fun blend of defence and invasion strategy that gamers won't want to miss! Our talented game app developers put in endless hours of hard work to make this game a smashing success.
Challenge
Our client wanted to bring a new tower defence game to the market that would stand out from the rest. They wanted a game that was compatible with a variety of devices, had a unique and interactive UI, and was packed with graphic-rich content. That's where we come in. Logic Simplified is a game development company with a proven track record of creating market-leading games, so when the client approached us with their idea, we jumped at the opportunity to work with them. Our talented team of app developers put their creative minds together to design a game that not only offers engaging gameplay, but also boasts stunning aesthetics.
Tailored Solution:
01
Characters style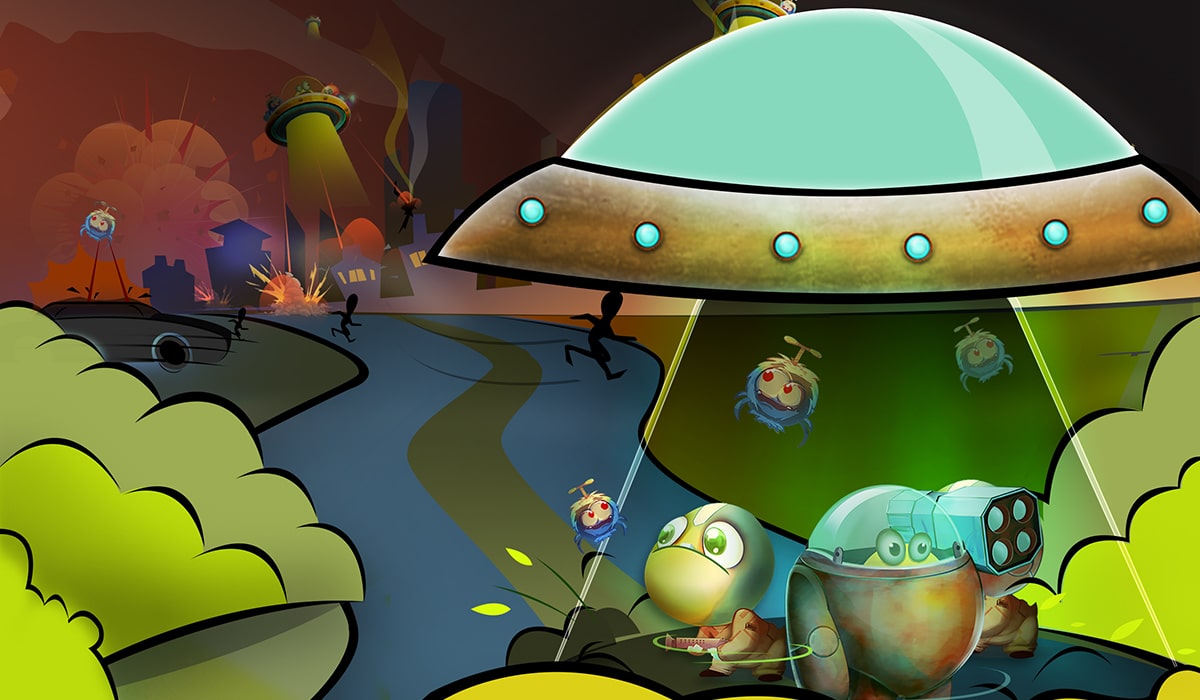 Designing the characters for this tower defence game was a crucial step in setting the overall mood and tone of the game. We wanted to create characters that were visually appealing enough to lock in the player. To achieve this, we chose to go with a cute, cartoonish style with vibrant colours. The team developed a range of characters, including one garbage picker and five different types of aliens, each with their own size and attack capabilities. These aliens are capable of a range of actions, including running, walking, melee attacking, fighting, and dying adding an element of strategy to the gameplay. With a variety of aliens to defeat, each with its own weaknesses, players will need to constantly rethink their strategies to triumph. We believe these engaging and dynamic characters will add an exciting element to the gameplay experience.
02
Maps variations
In order to elevate the game to the next level, we recognized the importance of not only enhancing the gameplay but also the overall user experience. To achieve this, our Unity game developers created three unique game maps - forest, ice, and desert - for players to choose from. As players progress through the game, they will gain access to increasingly challenging levels that showcase a variety of obstacles, paths, and mechanics. Each map features approximately 10 levels that are differentiated by the strength and formation of the alien forces. This ensures that players remain engaged and challenged as they explore each map.
03
Various 3D Defence Towers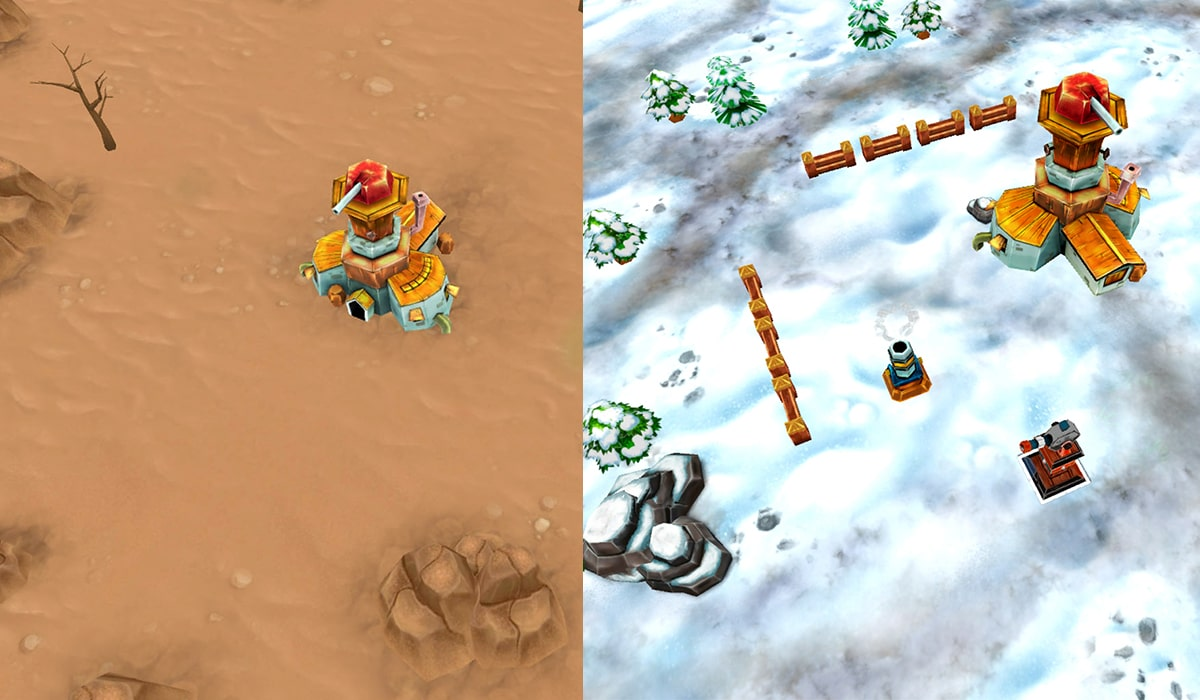 Offering a wide range of options is crucial for keeping players engaged and coming back to the game. To achieve this, our team of experts developed various 3D defense towers, each with its own unique weapons and attack types. These towers include gum towers to slow down the aliens, baseball towers to knock them out, mortar towers to destroy them, and more. Players can choose from these towers and strategically place them on the map to fortify their position. The ability to upgrade these towers and customize their attacks adds an extra layer of strategy to the game. With so many options at their disposal, players may find themselves fully immersed in the strategic planning phase of the game.
04
3D Vehicles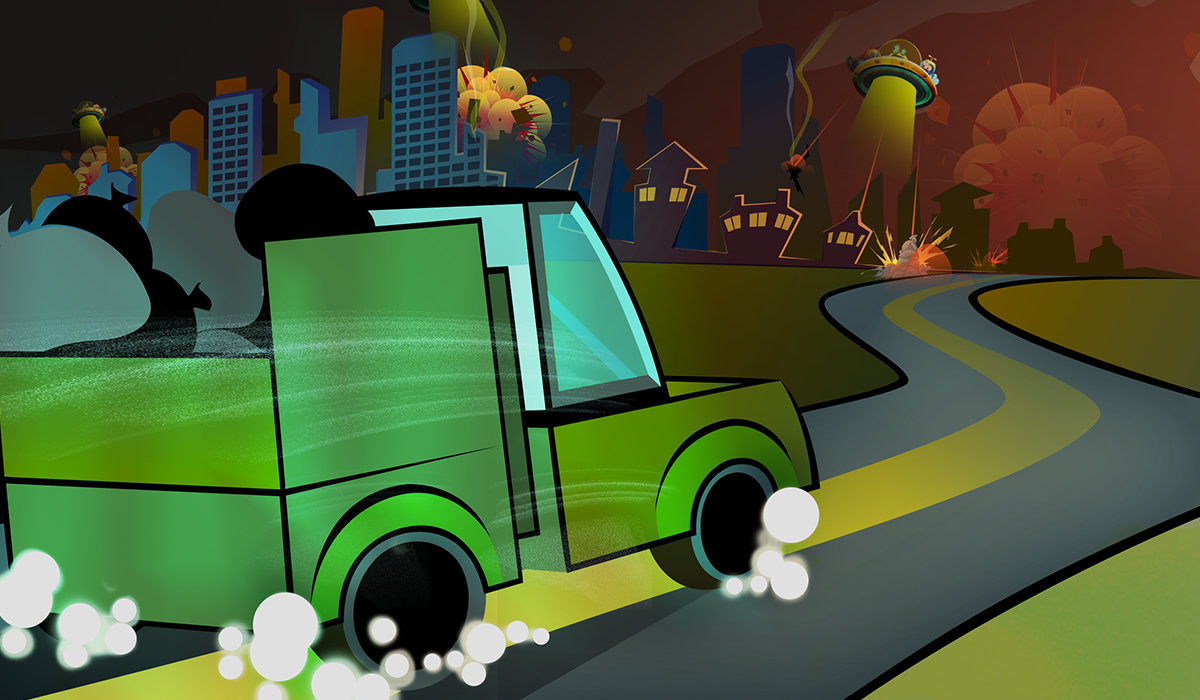 In addition to tower defence, our game app developers added a twist to the gameplay by introducing 3D vehicles that players can unlock as they leveled up. From garbage trucks to sports cars, tanks, and buses, these vehicles offer a range of speeds and capabilities to suit different playstyles. Players can upgrade their vehicles to enhance their attributes and smash through the alien hordes. The ability to choose and control these vehicles adds an extra element of fun to the game, allowing players to jump behind the wheel and truly feel like they're leading the charge against the alien invasion.
Outcomes our efforts yielded
Our client's tower defence game has received exceptional feedback from players, with over 5000 downloads in its first month of launch and an average user rating of 4.2 stars. The smooth gameplay and stunning 3D graphics keep players engaged for hours. The game stands out in the crowded market of tower defence strategy games, providing a rewarding and enjoyable gaming experience.