Complete Project Details
App Platform

iOS and Android

Time Duration of Project

9 Months
Our Team on Project
Project Manager - 1
Testing Engineer - 1
2D Artist - 2
UI, UX Artist - 2
Front-end Developer - 2
Back-end Developer - 1
Built With



Unity




Node JS
Introduction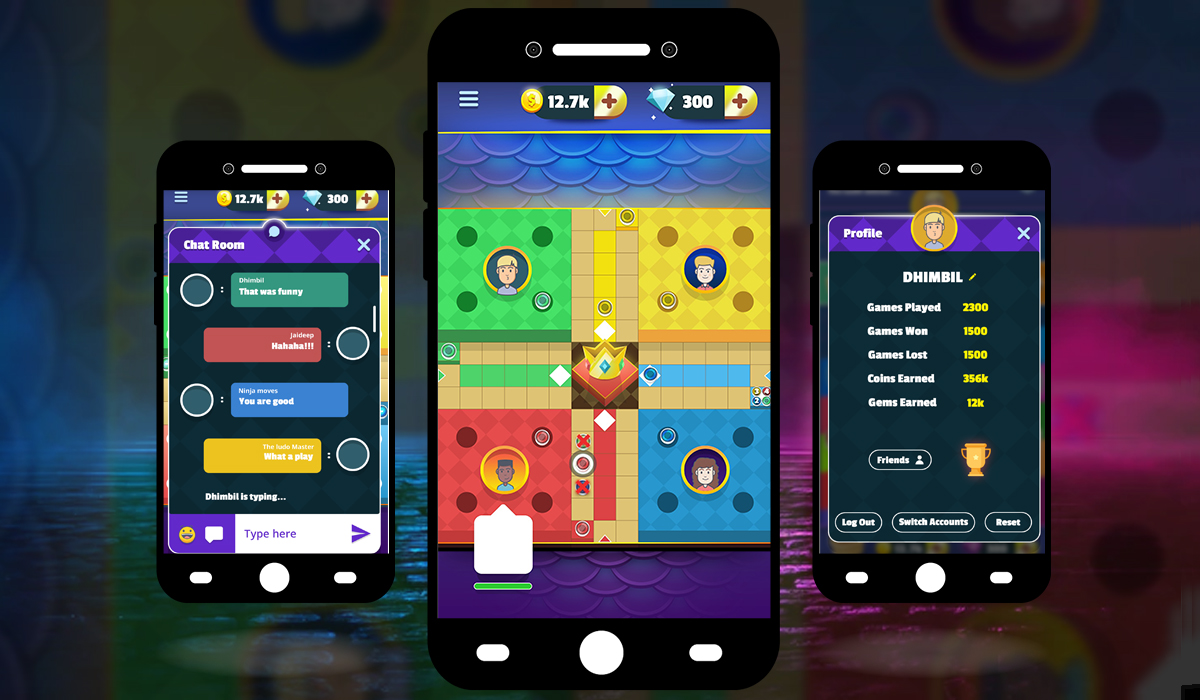 Ultimate Ludo is an online version of the popular board game that combines the classic gameplay that players know and love with new, exciting features, including smooth animation, chat options, and exclusive emojis. The game is accessible to anyone with a smartphone and an internet connection, and offers a variety of multiplayer gaming modes with a fantastic UI and UX interface and design. Players can enjoy the same classic gameplay experience online, with the added convenience of being able to play both offline and online. The game's smooth animation, fun emojis, satisfying sound effects, and strategic gameplay experience make it a hit among Ludo enthusiasts of all ages.
Why Ludo in the era of MMPORG?
In response to the global lockdown brought on by the COVID-19 pandemic, our client sought to bring people together and provide a way for them to reconnect with their cherished childhood memories through the beloved board game, Ludo. Easy to learn and enjoyable for people of all ages, Ultimate Ludo allows players to come together and socialize through its multiplayer gaming modes. With its simple yet compelling gameplay and nostalgically appealing features, this game had the potential to become a hit among players. And indeed, it did just that, its ability to capture the hearts of players and provide a sense of joy and connection during the lockdown made it a meaningful and enduring success.
Client Requirements
Our client recognized the fierce competition in the world of Ludo games, and so they came to us at Logic Simplified with a request for a standout app that would captivate players with its unique features and real-time gameplay. They desired a user-friendly interface bursting with bright, vibrant colors and sought to enhance the overall experience with impressive sound effects and stunning graphics. As an eminent game app development company, we were up for the challenge and set to work creating an app that exceeded the client's expectations.
Our Approach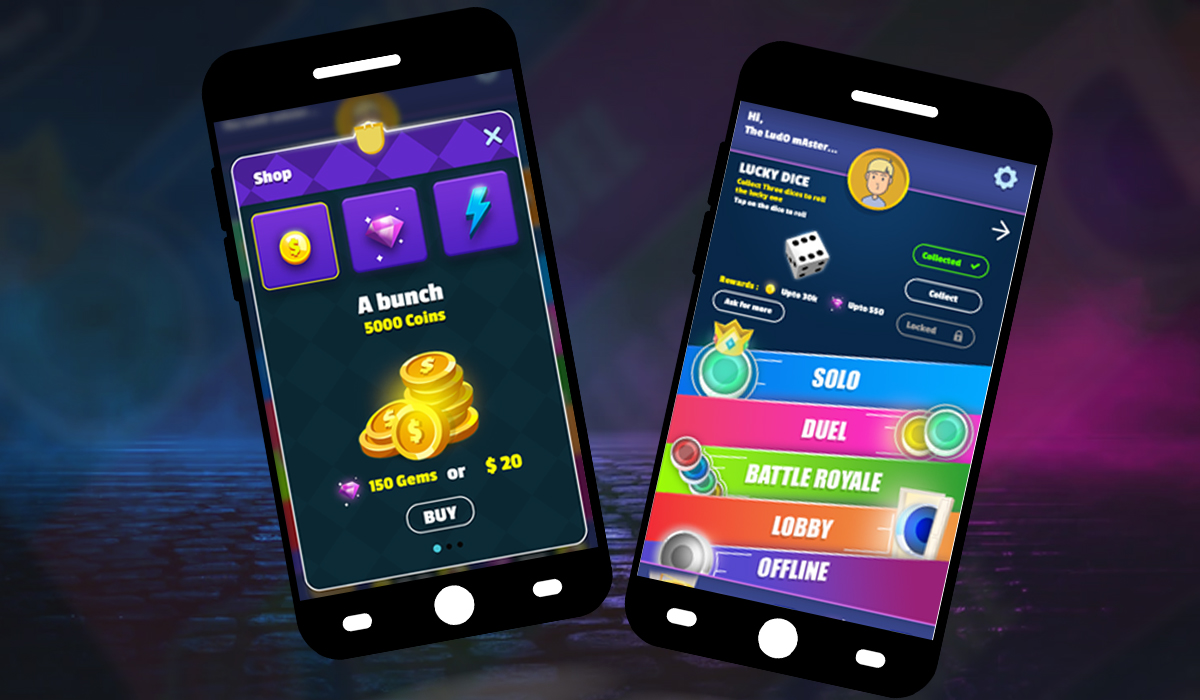 In order to ensure that the mobile app met the client's specifications, our project manager had extensive conversations with them to gather all the necessary details. Once the game development team had a clear understanding of the desired outcomes, they utilized the Unity engine to bring the project to fruition.
How we Met the Objectives:
01
Attractive UI and UX
Our UI and UX designers have gone above and beyond to bring players an exceptional gaming experience featuring breathtaking 2D animations and graphics. The combination of visually appealing graphics and a user-friendly interface is a feast for the senses that keeps the users engaged and invested in the game.
02
Multiple game modes
Our Unity game app developers implemented a range of game modes, including "Classic" for traditionalists, "Quick" for fast-paced gameplay, and "Master" for an added level of strategy. In all modes, players can make exciting backward kills using just one space, adding an extra layer of fun to every match.
03
Real-time chat support
One of the unique features of the Ultimate Ludo app is the ability for users to chat in real-time while playing. Additionally, the app includes a selection of exclusive emojis that add a touch of personality to the players' interactions. These interactive elements contribute to a more immersive and engaging gaming experience for the users, enabling them to connect, play and also devise strategies, as they would do in a physical game.
Our Contributions to the App's Popularity:
In the world of game app development, the biggest obstacle to creating a hit is often the sheer number of competitors. It's tough to stand out in a sea of similar products, and coming up with something truly original can feel like an insurmountable task. But we at Logic Simplified focus our energies on creating apps that are highly intuitive, fair, and exploding with vibrancy and variety. So even in a crowded market, we know our unique approach will help us rise above the competition.
Having said that, we are proud to have played a vital role in the success of our client's Ludo app. From the outset, we were committed to recreating the classic game with all the authentic sounds and features that players are familiar with and recognize. The app has seen a steady increase in downloads and has achieved impressive overall performance. We are thrilled to see it thriving in the competitive world of mobile gaming.