A video game is developed in many parts, comprising subsets like game designing, game programming, game art, game testing, etc. You may have a unique game idea, but making it a reality could turn out to be a very costly and time-taking affair, if all the parts were to be organized at one single place. Besides, finding the right talent to meet specific requirements of a video game is also a big challenge.
However, in this era of advanced IT systems, any video game company can find a panacea for their complex game requirements in Outsourcing. Especially startups that often begin with a small team and have a limited budget. Game Art Design is one such important facet of video game development that can be outsourced to experts to achieve the desired result, without much cost involved. And, the best part is that you get what you want without having to waste time in interviewing, training and making any permanent-employee commitments.
Before jumping onto what Game Art outsourcing entails, let's have a walk through all the benefits it has to offer.
Game Art Outsourcing: A Smart Choice
Cost-Effective
Behind every visually appealing game there is some game artist. Since game art is a very important component of your game, you would need game artists who are passionate and have the right skill-set. However, hiring them and keep them permanent for a temporary job would incur significant costs that you may not be in the position or may not want to bear.
This is where game art outsourcing comes to rescue. It helps you get the right talent for game characters, environment, 2D art, 3D models, etc., without a permanent-employee commitment. The causal effect is reduction of financial burden from your shoulder.
Flexibility
Game Art outsourcing also gives you the flexibility to increase or decrease your team size as per your requirements. You need not keep an employee on board for years for a job that could be done in six months. Outsourcing lets you set your priorities and offers flexibility by allowing you to use outside resources as and when you need it.
Saves Time
As they say "Time is Money", the sooner you kick start the game development process, the quicker you will get the game developed. But, the hard fact of hiring an internal team is the long duration of hiring process that adversely impacts the completion time of the final product. On the other hand, a third party game art service provider has the right resources readily available for your project, therefore saves a lot of time that goes waste in interviewing, screening and training.
You can avoid wasting time from the outset by outsourcing some parts of your game, like Game Art. It will also help your internal team members to improve focus on other important areas.
Reduces Overhead
Game Art outsourcing is not only cost-effective, but reduces overhead cost too. If you hire in-house employees to cover all the aspects of your game, you will be having them in large numbers. This will involve overheads costs related to office, computer systems, licensed software, etc. But, same is not the case with outsourcing, as the outsourcing company takes all the responsibility of infrastructure setup and maintaining it.
Access to Professionals
One of the major obstacles in getting a good quality game developed is the difficulty in finding talented professionals. Which is why outsourcing has become so popular world over.
Game art outsourcing provides swift access to creative professionals equipped with latest tools and technologies. Therefore, it brings game art possibilities that you might not have even thought of, and produces awe-inspiring results.
What does Game Art entail?
A game's success is very much dependent on its visual elements. There is no denying that gameplay plays a big role in making a game interesting, but without aesthetic game art, the game will not have the visual appeal that's required to enchant gamers.
Game art is a highly creative and skilled job, involving creation of 2D and 3D art, like icons, characters, environment, objects, models, vehicles, logos, surface textures, clothing, props, and even user interface (UI) components.
Game Art involves various roles that are listed below. By going for Game Art outsourcing, you can keep all of them covered to get desired results, that too without spending a hefty sum on hiring, interviewing and training.
Concept Artists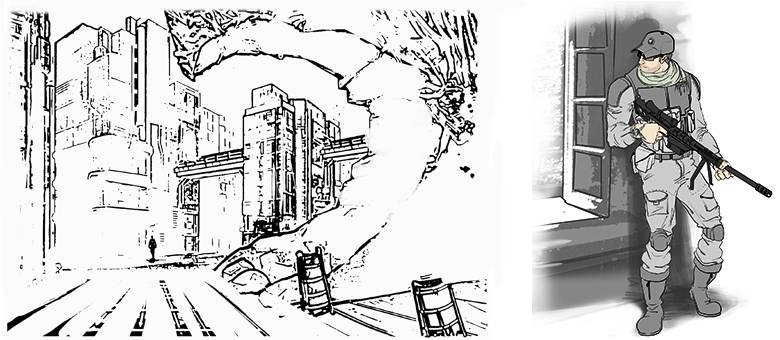 A Concept Artist sketches ideas for the game world. Although a Concept Artist typically uses pen and paper to draw sketches of characters, objects, cars, furniture, clothing, etc., some artists also prefer using software, like Photoshop or Corel Painter.
A concept artist draws various designs of an item, character, or area that does not yet exist, and filters them for refinement in order to get the desired result. Concept Art is a stepping stone to define the mood and feel of the game.
Texture Artists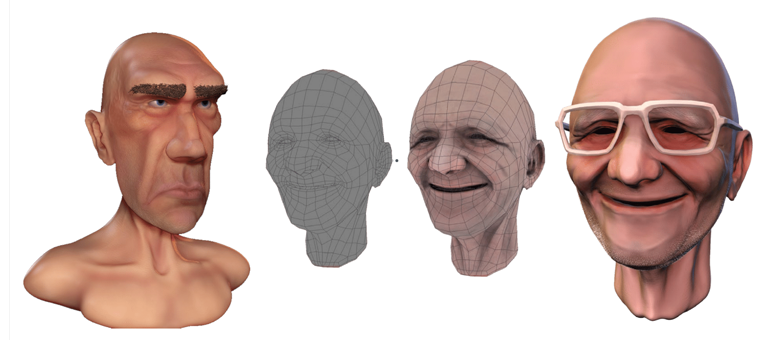 A Texture artist applies texture to characters, objects, environment and animated characters of a video game. Texture artists sometimes even create textures that don't exist in real life but look interesting.
As a stark fact, a 3D model looks nothing more than a puppet of clay, until a texture artist paints skin onto it. A texture artist must understand precise boundaries, bends and folds. They should also be proficient at lighting, perspective, materials and visual effects.
3D Artists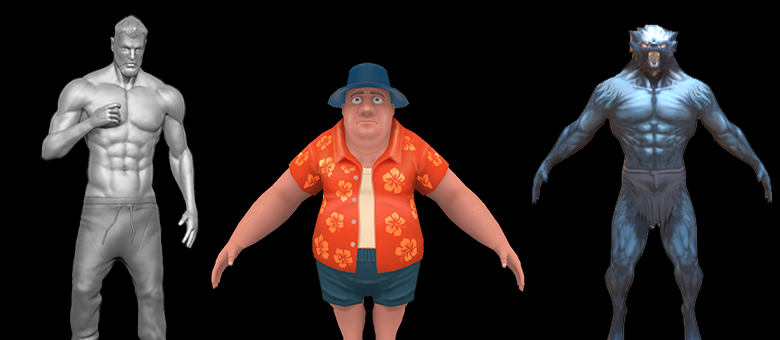 A 3D model is a mathematical representation of any surface or object in three dimensions. Using a specialized software, like AutoCAD or ZBrush, a 3D artist creates 3D models of both living and nonliving objects.
3D art is common in console games, with several 3D assets like characters, guns, environments. Many video games are now developed in 3D to strike a balance between visual detail and the limitations of the game's technology.
3D modeling is a highly specialized field, therefore you must not compromise on the skill-set of 3D modelers required to develop your game. Outsourcing opens a big pool of expert 3D modelers to cover each and every 3D aspect of your game in an effective manner.
Click here to learn about different techniques used for 3D modeling
Environment Artists
An Environment Artists is also called an Environment Modeler as they create environment and background of video games. Environment Artists are known for creating props and scenery elements to support the storyline of a game.
If a video game is about conquering a castle, an Environment Artist needs to create one. Likewise, a 3D card game would require to create a 3D Casino, Avatars for players, hairstyles, tables, etc. After 3D objects are built and textured, an Environment Artist takes them to start building the game's world.
Some of the popular modeling packages used by Environment Artists are: 3ds Max, Maya and Modo.
2D/3D Animation Artists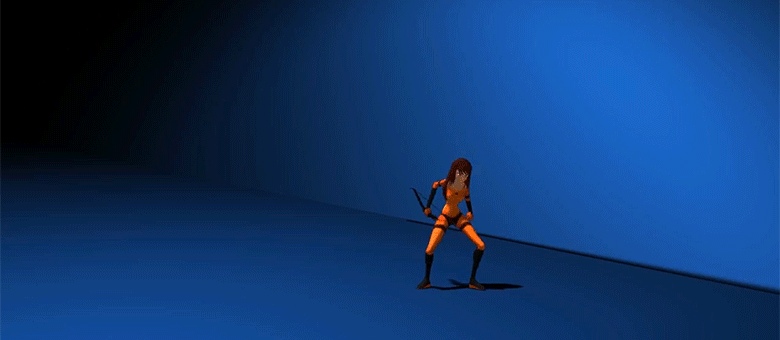 Animation Artists make video games more engaging for players by facilitating interaction that mimics real-life conditions. In many shooter games, the character follows a set of movements before shooting in a way that look similar to movements in real life, like loading the gun. Same is the case with running and jumping.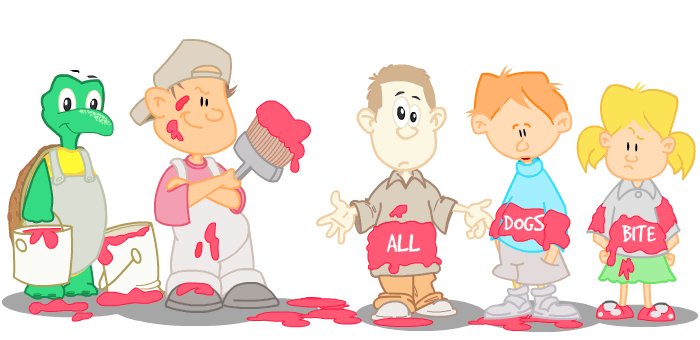 Animators just not make complex movements look real, but facial expressions too. Animation in both 2D and 3D games has become very common nowadays, making video games more engaging and more enjoyable for players.
Lighting Artists
Lighting of the game sets the mood. Be it dimly lit scene of a dark alley, eerily lit scene for horror game or brightly lit like a Mario Kart. A Lighting Artist makes game sequences look more realistic to the world by applying lighting effects to scenes, especially in animation.
The role of a Lighting Artist in Game Art is to apply virtual lighting to simulate the lighting of existing environment in different scenes. Be it street lights, or natural outdoor lighting, or various kinds of indoor lighting, a Lighting Artist ensures that they look as they do in real life.
Lighting Artists enhance environments of video games and have a big role to play in giving video games their desired look and feel. In addition to good understanding of color theory, a Lighting Artist should have excellent skills in 2D and 3D art. It's also a must to be familiar with software like Maya, Photoshop, Lightwave and After Effects.
Visual Effect Artists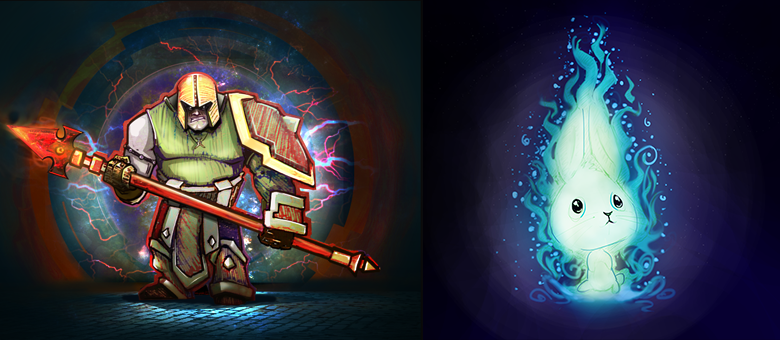 Visual Effect Artists aka VFX Artists add special effects to game environments, like explosions, smoke, fluids, particles, fire, weather effects and magic spells. VFX Artists need to be familiar with tools like 3ds Max and Maya to enhance visual appeal of game events.
Game Art is very versatile in its own sense and has a lot to do with providing players an entertaining, interactive gaming experience. It indeed plays an important role in the success of a video game and requires highly creative and skilled professionals. One of the major reasons behind the rise in Game Art Outsourcing is the availability of expert Game Artists offshore at reasonable prices. However, it's not only a means of reducing game development cost, but getting the Game Art done by wizards as well.
As usual, your views are vital for us, please share them in the comment box below OR write to us at enquiry@logicsimplified.com.