We all play video games for entertainment and fun, right? But, video games now offer a lot more than just entertainment and fun and have become a great tool to aid in learning as well. In fact, there are some educational games that have already been brought to the classrooms by several schools to help children learn in a far better and engaging way, without being bored like in a traditional classroom setting. And, not just kids but various organizations are also showing interest in developing video games to help employees learn faster and effectively translate knowledge into action.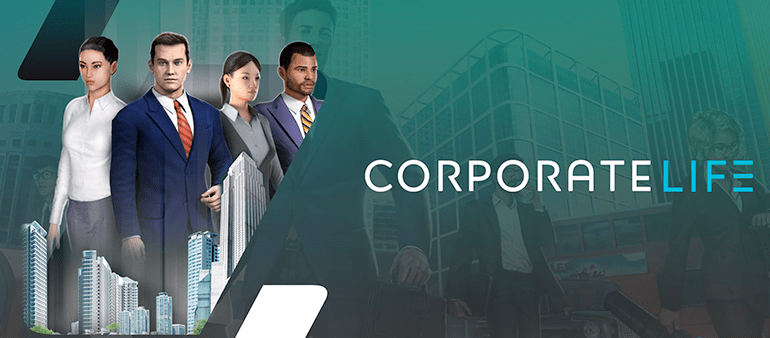 For instance, Interactingames, a Serious Game studio based in London, UK, has developed a vocational game to help graduates and millennials learn all they need to fit into the corporate world. Their game title Corporatelife is a 3D multiplayer serious game that simulates office life to help students and graduates be "Work Ready". The game, developed using Unity3D game engine, challenges players to solve various business problems, complete a business case, analyze data, report & present findings, find solutions, attend meetings, take emails and use in-game templates & learning toolkit.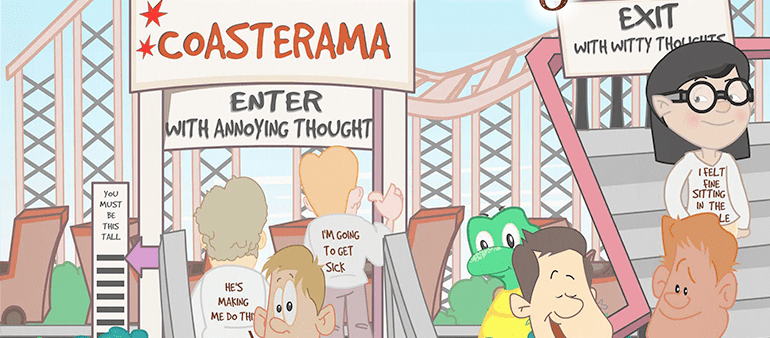 Another solution is "On Second Thought", which is a kids' learning and behavior game. Dr. Teresa Busto`s curriculum`s on the game-based learning programs instill positive behaviors and thoughts in kids and enable them to apply the concepts in real-life situations.
Game-based learning has various benefits over traditional learning methods that educational institutions and organizations are increasingly taking cognizance of. Read on to uncover how Logic Simplified helps build video games that deliver immersive and result-oriented learning experiences.
Graphical Environment of Learning Simulations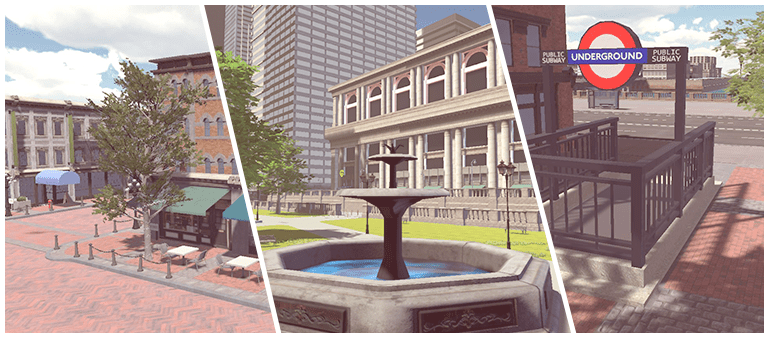 Beautifully designed graphical environments are very important as they complement the storyline of your video game for learning and training. But it's important that environments are not complicated for users to interact with. Exposure to several environments makes your serious game more engaging and diversified, which helps learners achieve their goals fast. Logic Simplified has highly creative 2D/3D graphic designers and experienced coders to make your game-based learning platform highly immersive without being complex.
2D/3D Characters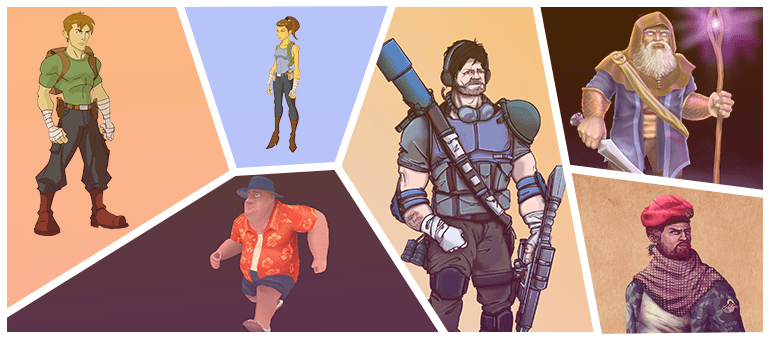 2D/3D characters are as important for the success of your game as graphical environments. Logic Simplified's 2D/3D modelers design characters keeping your target audience in mind so that they can relate themselves to the characters and feel captivated.
Mobile-based Learning Games
With significant advancements having been made in mobile technology and more and more people playing games on smartphones, it's very important to build learning games for smartphones along with PCs and laptops. Logic Simplified has the expertise to build mobile games for multiple mobile platforms and different screen sizes so that none of your users is left out.
Right Level of Difficulty
Making a game too simple will bore your learners and chances are they will soon quit. On the other hand, if you make it too complicated, learners will get frustrated after having tried several times and having repeatedly failed to move up to advanced stages. Logic Simplified, with its experience in the field, helps game owners set up the right level of difficulty to keep players encouraged to complete all the levels and produce better results.
 Track Progress of Your Learners and Give Feedback
Gather data of your learners so that you can track and measure their success. Your ultimate goal is to help users learn and keep improving. By being able to analyze users' accurate data, you can give them feedback on areas they need to improve on. Logic simplified integrates data analytics in your serious game for your understanding of users' performance, their scores at each level and how they can improve fast to achieve their goals.
Multiplayer Participation to Improve the Competence of Players
Multiplayer participation encourages players to compete with each other and try to score higher than others. As a result, players feel encouraged to keep playing, perform better and learn faster. Besides, players can chat and collaborate with each other to find solutions to their problems. Logic Simplified has proven experience of building multiplayer games that it could effectively replicate in video games meant for learning and training.
Traditional elearning methods are becoming obsolete as they are less engaging and less effective in facilitating long-term knowledge retention. You will agree that we remember more of what we see than what we read, and this is exactly what game-based learning makes possible for learners. Game scenarios are designed to put learners in practical situations so that they can devise strategies to solve problems in real-time. Such a learning approach helps learners grow faster in their respective careers. That said, it would be right to say that video games will soon transform the traditional pedagogical approach and become the future of learning.
For any query related to designing and developing a game-based learning platform, contact us at enquiry@logicsimplified.com. We promise to get back to you shortly.